Sesame Street
Plot
Hawaii Day 5 – Big Bird and Snuffy find the Snuffleupagus Mountain at last
repeat of 1094
Air date
March 6, 1980
Season
Season 11 (1979-1980)
Sponsors
G, K, 5

This episode guide has been compiled from materials at the CTW Archives.

ⓘ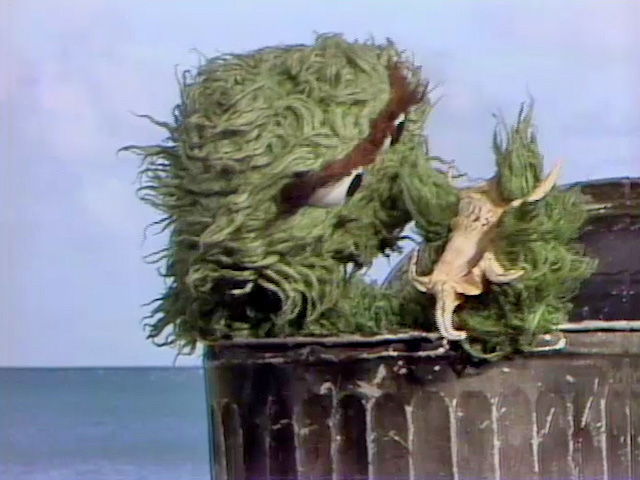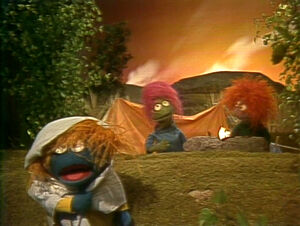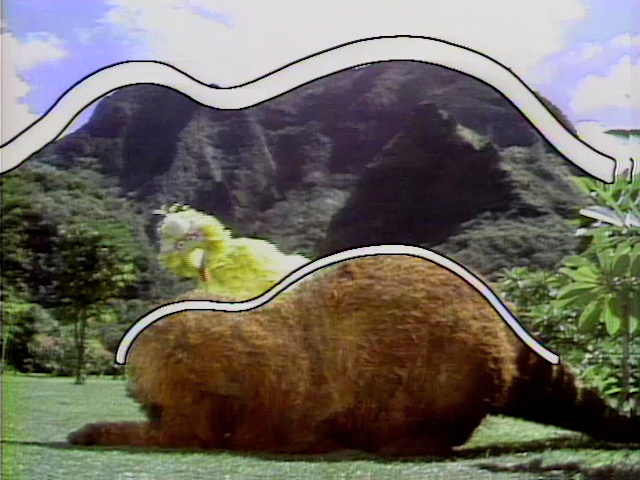 Still determined to find Mount Snuffleupagus, Big Bird and Snuffy take some kids along on their journey. They spot "Mount Sleeping Giant", which looks like a giant man sleeping.
Ernie decides to set up an apple-selling stand, and has everything he needs, leaving out the apples. (EKA: Episode 1219)
Oscar learns, to his detriment, that aloha means good things.
Mr. Hooper, determined to show he's still got guts at his age, decides to try surfing in the Hawaiian ocean. The experience is stiffeningly exciting -- he's ready to go again!
Bob and Mr. Hooper play with the kids in the ocean.
Counting to ten in Hawaiian.
Buffy sings "I Like to Use My Ears."
Bob and Maria look at various shells. Oscar has a shell of his own, which squirts in Maria's face when she looks at it!
You can supposedly hear the ocean if you put a sea shell up to your ear. Coincidentally, you can also hear the sounds of the city if you listen to Oscar's tin can! (But if you're Maria, it'll squirt in your face.)
Snuffy prepares to take a rest again, at a mountain they've been near before ... lo and behold, it is the very mountain they've been searching for! They've finally found Mount Ihu Papa'a Lo'ihi Nui -- Mount Snuffleupagus! The adults finally catch up with Big Bird and tell him it's time to go home. Needless to say, they don't believe his exciting story. After they leave, the ground trembles as the mysterious mythical creature moves over and settles down for another 100 years. Maria announces the sponsors.