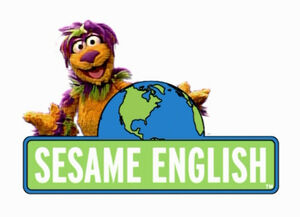 Picture
Segment
Description




SCENE 1
Niki and Tingo host their own weather report, where they tell people what the weather will be like today. Tingo reports that the weather today is sunny. Niki asks if it is windy or raining while holding up a visual aid, but Tingo replies it isn't and that it is sunny everywhere. Niki says that we won't need rainboots, a raincoat, and an umbrella. Then she signs off by wishing us sunny days while Tingo wish us sunny nights.

Song
"Hot in the City" (on-screen word of "Hot" added)

Animation
A rabbit hides from the windy, rainy weather until it becomes spring.
new voice-over added to name each of the weather




SCENE 2
Niki and Tingo's weather report continues as Niki reports that the weather now is raining everything. As she mentions which places are raining, the rain comes down on her. Tingo signs off to tell the viewer to have a raincoat and umbrella with them. He then wonders how come the rain isn't coming down on him.

Cartoon
A boy thinks it's raining outside, so he puts on his rain gear and goes outside, only to find sunny weather. It turns out the lawn sprinkler was near his window.
new voice-over narrated by John Tartaglia

Muppets
Mr. Handford tries to see if Zoe knows about the letter K. When she finally learns about the letter K, she can't think of any words that start with it, Mr. Handford tells her to look at the next segment.

Animation
"k" for king, kiss and key

SCENE 3
Niki and Tingo's weather returns back to give another report on the weather. When Tingo ask Niki to report the weather, Niki notices the raining visual on the map and told Tingo that it is his turn to do the report. After arguing for two hours, Niki gives up and puts on the rain gear.

SCENE 3 cont'd
When Niki goes over to the map, she notice that there were no raining visual on it and in its place were windy clouds instead. As she announces it is windy everywhere, wind started to blow and she gets thrown back on to the wall. As Tingo tries to hold on the desk from being blown away by the wind, he signs off and tries to rescue Niki.