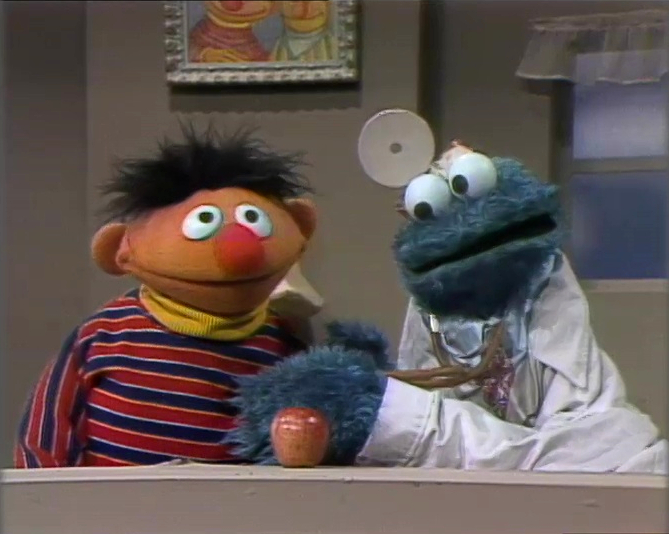 Cartoon: A scientist adds legs, feet, then knees to his robot and tells it to walk, but it dances out of shot instead (as does the scientist). (EKA: Episode 1237)
Cookie Monster and Ernie: Cookie Monster asks Ernie if he has any cookies. Ernie says that he doesn't have any cookies but does have an apple and that he can't give the apple to Cookie because "an apple a day keeps the doctor away." Later Cookie Monster comes disguised as Doctor Monster and gives Ernie a medical checkup. After the checkup, Ernie asks what he owes Doctor Monster. By sheer coincidence, his bill is one apple. (EKA: Episode 0691)
Film: Megan goes to the doctor and gets a cast on her arm so it can heal.
The children at day care make a car from blocks. As they pretend to drive it, Buffy sings to them.
Ad blocker interference detected!
Wikia is a free-to-use site that makes money from advertising. We have a modified experience for viewers using ad blockers

Wikia is not accessible if you've made further modifications. Remove the custom ad blocker rule(s) and the page will load as expected.