Ad blocker interference detected!
Wikia is a free-to-use site that makes money from advertising. We have a modified experience for viewers using ad blockers

Wikia is not accessible if you've made further modifications. Remove the custom ad blocker rule(s) and the page will load as expected.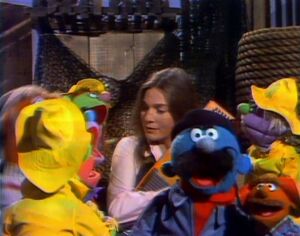 Cartoon: A small man tries to use a seesaw, but can't get his associate (a very large man) to go up.
While jumping rope, some girls count.
Cartoon: Fred, a singer, fails to figure out the words that rhyme with his name in the song he sings. (EKA: Episode 0977)
Film: A boy narrates a film of how his family trains wild ponies on the farm. (EKA: Episode 0815)
Cartoon: "Uncle Gus and all of us went for a ride to Ho-Ho-Kus". (EKA: Episode 0926)