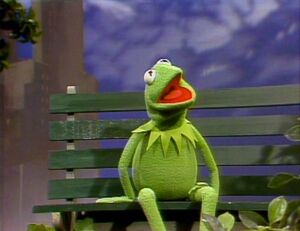 Luis practices the guitar.
Children match various geometric shapes.
Cartoon: Thelma Thumb looks for a pair of binoculars that Cyrus has lost.
Linda and an announcer use sign language to tell the story of the fisherman and the fish. (EKA: Episode 1020)
Mr. Hooper borrows the ingredients he needs to make a sandwich for Luis.
Cartoon: A picture of a girl playing a guitar is drawn as off-screen kids (speaking English and Spanish) try to guess what the drawing will be. (EKA: Episode 0406)
Film: A group of children put together a scooter following a model. (EKA: Episode 0879)
Ad blocker interference detected!
Wikia is a free-to-use site that makes money from advertising. We have a modified experience for viewers using ad blockers

Wikia is not accessible if you've made further modifications. Remove the custom ad blocker rule(s) and the page will load as expected.