Ad blocker interference detected!
Wikia is a free-to-use site that makes money from advertising. We have a modified experience for viewers using ad blockers

Wikia is not accessible if you've made further modifications. Remove the custom ad blocker rule(s) and the page will load as expected.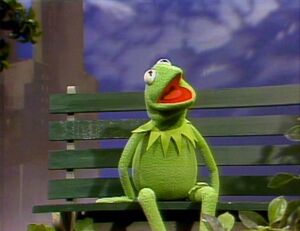 Luis practices the guitar.
Children match various geometric shapes.
Cartoon: Thelma Thumb looks for a pair of binoculars that Cyrus has lost.
Linda and an announcer use sign language to tell the story of the fisherman and the fish. (EKA: Episode 1020)
Mr. Hooper borrows the ingredients he needs to make a sandwich for Luis.
Cartoon: A picture of a girl playing a guitar is drawn as off-screen kids (speaking English and Spanish) try to guess what the drawing will be. (EKA: Episode 0406)
Film: A group of children put together a scooter following a model. (EKA: Episode 0879)