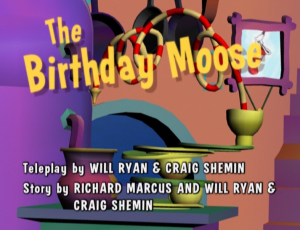 Thidwick the Moose is so excited. It's his birthday, and just like every other year, the Birthday Bird will take him (and all of the other birthday celebrants) to Katroo for a huge party. But when word comes that the Birthday Bird is unable to make it this year, Thidwick decides to take charge and lead everyone to Katroo himself... disguised as the Birthday Bird!
Songs
Video releases
Ad blocker interference detected!
Wikia is a free-to-use site that makes money from advertising. We have a modified experience for viewers using ad blockers

Wikia is not accessible if you've made further modifications. Remove the custom ad blocker rule(s) and the page will load as expected.