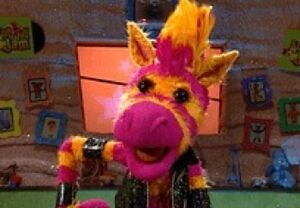 Edi and Waffle have turned their dance party into a "rock and roll" bash, but a dispute over which is the better movement - rocking or rolling - threaten to derail the celebration.
Songs
Rock N' Roll
Jungle Jam Journey
Bozark Rockin
Ad blocker interference detected!
Wikia is a free-to-use site that makes money from advertising. We have a modified experience for viewers using ad blockers

Wikia is not accessible if you've made further modifications. Remove the custom ad blocker rule(s) and the page will load as expected.