Ad blocker interference detected!
Wikia is a free-to-use site that makes money from advertising. We have a modified experience for viewers using ad blockers

Wikia is not accessible if you've made further modifications. Remove the custom ad blocker rule(s) and the page will load as expected.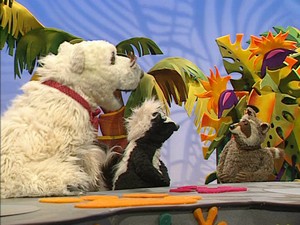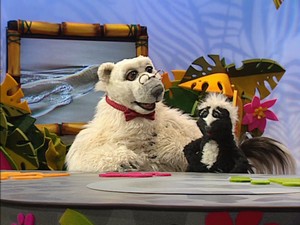 Jake has completely forgotten to invite another guest besides himself. Armstrong is then sent out to look for another animal that they can have on the show.
Segments
Opening
That's Amazing: The green bear
Guest: Rhonda the Raccoon
Baby Talk: A raccoon family
Song: "Playin' in the City"
Tizzy's Quiz: Which animal does not live among humans
Yves St. La Roache: What to serve a raccoon?
Guest: Jake the Polar Bear from the Arctic Circle
Song: Jake sings "Jake's Song"
Animal Awards: What animal are the best ice skater?
Story: Roger and Rachel racoon
Habitat Time: Garbage dump
Tizzy's Quiz: What do Humans and racoons do to food before they eat?
Closing
Performers
Releases