Ad blocker interference detected!
Wikia is a free-to-use site that makes money from advertising. We have a modified experience for viewers using ad blockers

Wikia is not accessible if you've made further modifications. Remove the custom ad blocker rule(s) and the page will load as expected.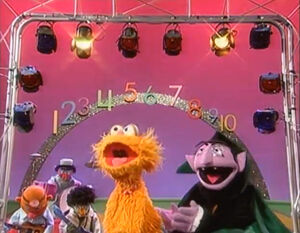 While having a picnic in the backyard, Tingo, Niki and Niki's little cousin Jenny are on the lookout for a rare red and yellow bird. Having tried unsuccessfully to help Tingo set up for the picnic, Jenny is sad and discouraged. However, she finds that she does succeed at one thing after all -- finding and taking a picture of the red and yellow bird!
Segments