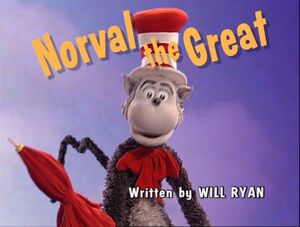 Binkham Tamino McDoyal the Third (but everyone calls him Binky) spins a mighty yarn about the many adventures he has had with his amazing goldfish, Norval. Of course, such tall tales couldn't possibly be true, could they?
Songs
Video releases
Ad blocker interference detected!
Wikia is a free-to-use site that makes money from advertising. We have a modified experience for viewers using ad blockers

Wikia is not accessible if you've made further modifications. Remove the custom ad blocker rule(s) and the page will load as expected.