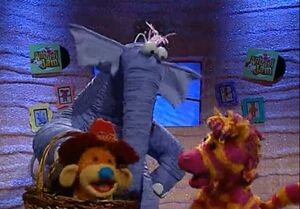 Waffle and Edi are upset when rain keeps them from attending their favorite outdoor picnic. However, the two choose different ways of dealing with the weather as well as their own emotions.
Songs
I am the Rain
Mudstopper
Bozark Rainin
Ad blocker interference detected!
Wikia is a free-to-use site that makes money from advertising. We have a modified experience for viewers using ad blockers

Wikia is not accessible if you've made further modifications. Remove the custom ad blocker rule(s) and the page will load as expected.