Ad blocker interference detected!
Wikia is a free-to-use site that makes money from advertising. We have a modified experience for viewers using ad blockers

Wikia is not accessible if you've made further modifications. Remove the custom ad blocker rule(s) and the page will load as expected.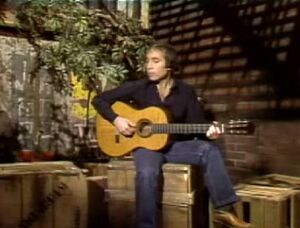 Cartoon: Two men push two large bird eggs to the top of two hills. (EKA: Episode 0936)
Ernie and Bert: Ernie keeps taking glasses of water outside the apartment. Bert thinks of possible uses Ernie could have for this water. As it turns out, the kitchen faucet is broken, and Ernie's trying to get rid of the water before the apartment floods. (EKA: Episode 0669)
Maria reads "The Boy Who Cried Monster," in which a boy who cries "Monster" when there's none around gets in trouble when Cookie Monster appears and nobody believes him. (EKA: Episode 0412)
Olivia sings about the number five.
Ernie and Bert: Part 1: Bert tells Ernie to clean up the messy apartment. Part 2: Ernie has finished cleaning up the apartment, but the toy chest is still a mess, so he throws toys all over the place. (First: Episode 0010)
Oscar calls everyone together for an announcement and then tells them to go away.
Oscar tries to make another important announcement, but no one will listen.