Ad blocker interference detected!
Wikia is a free-to-use site that makes money from advertising. We have a modified experience for viewers using ad blockers

Wikia is not accessible if you've made further modifications. Remove the custom ad blocker rule(s) and the page will load as expected.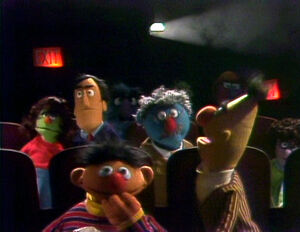 Tingo wakes up several times in the middle of the night because he hears a scary, strange noise in his room. Niki tries to comfort Tingo by bringing him several of her stuffed animals that can protect him and keep him company. Finally, Tingo discovers that it was his tail making the noise all along!
Segments
Ernie gets emotional during a movie: first he's sad, then scared, then happy. His reactions bother the other moviegoers, and the scene ends in chaos. (edited)
The Count counts seven flowers, then seven sneezes. (edited)