The Radish Fairy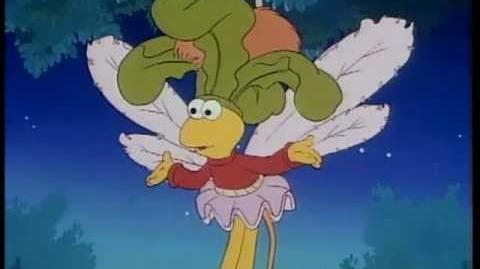 Dressed as the Radish Fairy,
Red Fraggle
convinces
Junior Gorg
that he should shove all his radishes inside Fraggle Rock.
The Funniest Joke in the Universe
While looking for a better sense of humor, Boober finds the Funniest Joke in the Universe, which causes his friends to laugh endlessly. However, by the time he cures them of their laughter, he has finally understood the funniest joke in the universe.
Songs
Video releases
Ad blocker interference detected!
Wikia is a free-to-use site that makes money from advertising. We have a modified experience for viewers using ad blockers

Wikia is not accessible if you've made further modifications. Remove the custom ad blocker rule(s) and the page will load as expected.