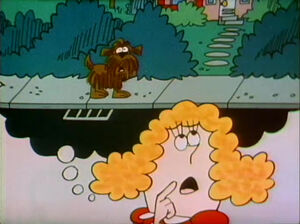 Sign Cartoon: The man shows off his gardening prowess with a wildly-growing flower.
Woodrow Woodpecker finds a tree stump.
Film: A girl practices and becomes an accomplished piano player. (EKA: Episode 0943)
Cartoon: A little girl tries to figure out why a dog is crying. (EKA: Episode 0862)
Cartoon: A girl demonstrates the word "splash" by tossing pebbles into the ocean.