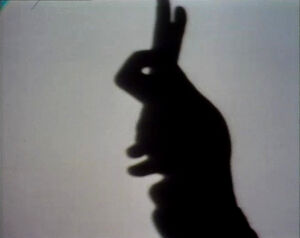 Herry is angry because he doesn't know how to put his new barbells together.
Cartoon: Policemen find clues that lead them to a stolen tub. (EKA: Episode 0868)
Grover the Assistant: Herbert Birdsfoot arranges three blocks for Grover to count. No matter how the blocks are arranged, they still add up to three. Herbert asks Grover to count some oranges as well. Grover confesses that he's good at counting blocks -- but he doesn't know how to count oranges! (EKA: Episode 0309)
Film: At a fiesta, a group of kids try to break through a piñata. (EKA: Episode 0678)
Film: A man makes a shadow puppet of a rabbit.
Big Bird tries to show his new transistor radio to everyone, but nobody's interested in hearing about it.
Ad blocker interference detected!
Wikia is a free-to-use site that makes money from advertising. We have a modified experience for viewers using ad blockers

Wikia is not accessible if you've made further modifications. Remove the custom ad blocker rule(s) and the page will load as expected.