Episode 1113
Talk

0
27,086pages on
this wiki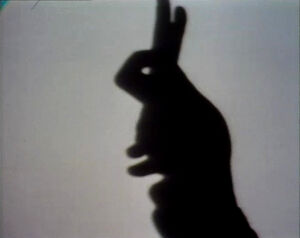 Children try to keep a feather in the air by blowing on it. (EKA: Episode 0813)
Herry is angry because he doesn't know how to put his new barbells together.
Cartoon: Policemen find clues that lead them to a stolen tub.
Grover the Assistant: Herbert Birdsfoot arranges three blocks for Grover to count. No matter how the blocks are arranged, they still add up to three. Herbert asks Grover to count some oranges as well. Grover confesses that he's good at counting blocks -- but he doesn't know how to count oranges! (EKA: Episode 0309)
A film about a piñata party, in which a papier mache object full of candy is burst open. (EKA: Episode 1048)
Film: A man makes a shadow puppet of a rabbit.
Big Bird tries to show his new transistor radio to everyone, but nobody's interested in hearing about it.