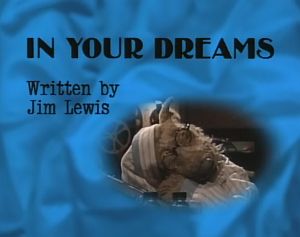 Eliot Shag falls asleep at his animation table after a long, hard day drawing a new Ace Hart Adventure. Pretty soon a cartoon Eliot joins Ace in his animated world, out of Eliot's dreams.
Ace and Eliot reluctantly team up and end up in a wacky, surreal parallel dimension that's a creation of Eliot's subconscious. As Eliot follows Ace through Dog City, Eliot gets to know all of his characters up close and personal. The adventure takes a turn for the worse when Eliot disappears and Ace Hart is charged with dognapping him.
Ad blocker interference detected!
Wikia is a free-to-use site that makes money from advertising. We have a modified experience for viewers using ad blockers

Wikia is not accessible if you've made further modifications. Remove the custom ad blocker rule(s) and the page will load as expected.