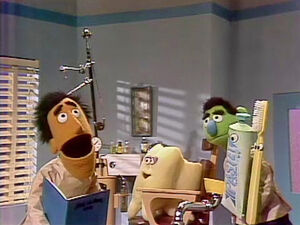 Children talk in English and Spanish while playing.
Oscar closely examines two tin cans.
Everybody is disappointed because there's no snow. Big Bird tries to please everybody by making wooden snowflakes.
Big Bird makes paper snowflakes.
Ad blocker interference detected!
Wikia is a free-to-use site that makes money from advertising. We have a modified experience for viewers using ad blockers

Wikia is not accessible if you've made further modifications. Remove the custom ad blocker rule(s) and the page will load as expected.