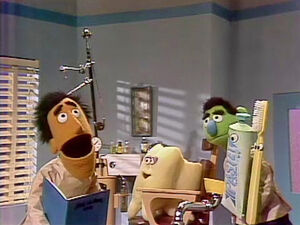 Children talk in English and Spanish while playing.
Oscar closely examines two tin cans.
Baby Breeze decides what he would do if a ball rolled out into the street.
Everybody is disappointed because there's no snow. Big Bird tries to please everybody by making wooden snowflakes.
Big Bird makes paper snowflakes.