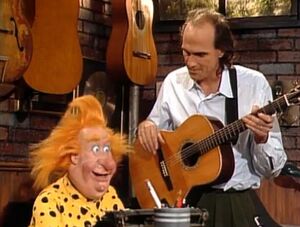 The Wild Impresario tries to compose a song that will represent Faffner Hall in a composition contest, but needs a way to notate his music. Farkas tries to get ride of the tune so the hall's reputation will dwindle.
This episode features guest star James Taylor, and the pop group Asward.
Ad blocker interference detected!
Wikia is a free-to-use site that makes money from advertising. We have a modified experience for viewers using ad blockers

Wikia is not accessible if you've made further modifications. Remove the custom ad blocker rule(s) and the page will load as expected.