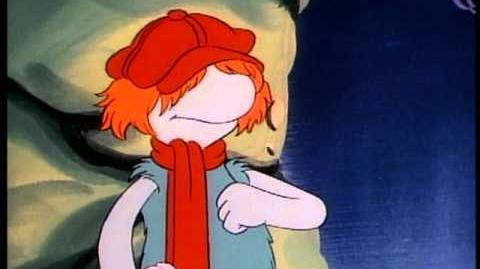 Boober is at the center of both stories in this episode. In "Laundry Never Lies," suspects Red could be in danger and sets out with his friends on a heroic adventure to save her.
In "What Boober's Nose Knows," Boober's favorite sweet water has disappeared from the well. Luckily Boober's nose leads the Fraggle Five to the Gorgs' castle, where the sweet water is kept.
Songs
Title gallery
Video releases
Ad blocker interference detected!
Wikia is a free-to-use site that makes money from advertising. We have a modified experience for viewers using ad blockers

Wikia is not accessible if you've made further modifications. Remove the custom ad blocker rule(s) and the page will load as expected.