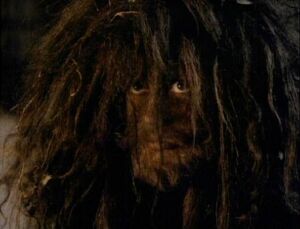 "Sapsorrow" originally aired as the second half of episode 109 of The Jim Henson Hour.
Upon fleeing her kingdom to escape an arranged marriage with her own father, the lovely Princess Sapsorrow toils in the kitchen of a faraway palace disguised as an ugly hag. Her masquerade takes on a different purpose, however, when Sapsorrow falls in love with the prince.
Cast
External links
Ad blocker interference detected!
Wikia is a free-to-use site that makes money from advertising. We have a modified experience for viewers using ad blockers

Wikia is not accessible if you've made further modifications. Remove the custom ad blocker rule(s) and the page will load as expected.