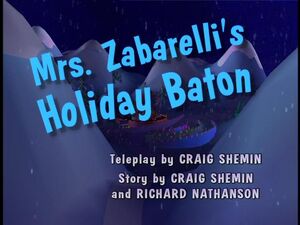 Mrs. Zabarelli has been in charge of the town's Jingle Day Pageant for 49 years, but this year, she's put the job in the hands of her young student, Annie DeLoo. One by one, the frustrated cast leaves until only Annie, Horton the Elephant and his son, Morton, are left to put on the pageant and make the sun rise on Jingle Day.
Songs
Video releases
Storybook adaptations
Ad blocker interference detected!
Wikia is a free-to-use site that makes money from advertising. We have a modified experience for viewers using ad blockers

Wikia is not accessible if you've made further modifications. Remove the custom ad blocker rule(s) and the page will load as expected.