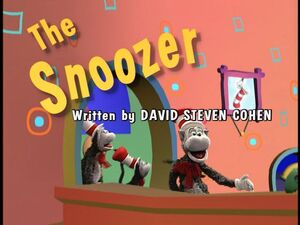 The beloved Snoozer statue is missing, and there is only one suspect: Yertle the Turtle. Jane Kangaroo is convinced that Yertle is guilty, and when Horton the Elephant comes to his defense, Jane assumes that they are in cahoots. So what happened to the statue? It didn't just get up and walk away, did it?
Songs
Video releases
Ad blocker interference detected!
Wikia is a free-to-use site that makes money from advertising. We have a modified experience for viewers using ad blockers

Wikia is not accessible if you've made further modifications. Remove the custom ad blocker rule(s) and the page will load as expected.