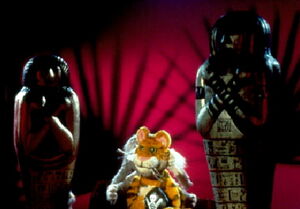 Ditz and Datz
A paper bag clown claims to be Ditz's brother Datz in order to take over the playroom.
Mummies
Raisin and the gang try to scare Rugby by pretending they're mummies.
Ad blocker interference detected!
Wikia is a free-to-use site that makes money from advertising. We have a modified experience for viewers using ad blockers

Wikia is not accessible if you've made further modifications. Remove the custom ad blocker rule(s) and the page will load as expected.