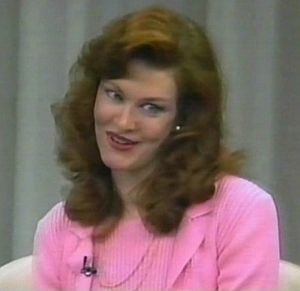 Cookie meets Holly Wattman, whose CEO husband Carl may merge with Doug's company. But Cookie realizes that she once kidnapped Holly and dissected her brain. Doug tries to use this information to his advantage, but his plan backfires.
Meanwhile, Snizzy creates a mutant brand of her favorite candy, Yukkles. The living candy calls her "Mommy" and attacks the school bully for her. They end up moving out and having their own TV series, which bears a strong resemblance to Friends.
Also, Sally tries to teach Bobut his ABCs while Heather is starting to grow alien features after Spit uses her hairbrush.
Guest cast
Ad blocker interference detected!
Wikia is a free-to-use site that makes money from advertising. We have a modified experience for viewers using ad blockers

Wikia is not accessible if you've made further modifications. Remove the custom ad blocker rule(s) and the page will load as expected.