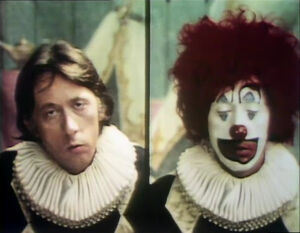 Oscar helps Maria find accessories to go with her clown costume.
Everyone leaves for the theater where the costume contest will take place.
Film: Footage of a road being constructed intercuts with clips of kids digging a road in the sand on the beach. (EKA: Episode 0310)
Ad blocker interference detected!
Wikia is a free-to-use site that makes money from advertising. We have a modified experience for viewers using ad blockers

Wikia is not accessible if you've made further modifications. Remove the custom ad blocker rule(s) and the page will load as expected.