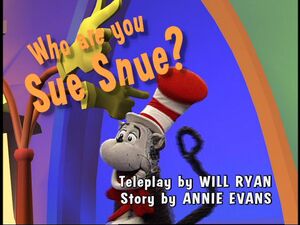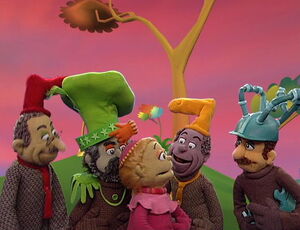 It's Sue Snue's 11th and a half birthday, and tradition decrees that she decide what she wants to do for the rest of her life (or else eat her hat). Her four uncles want her to follow in their footsteps, but when she does, she keeps messing everything up.
Songs
Cast
Video releases
Storybook adaptations
Ad blocker interference detected!
Wikia is a free-to-use site that makes money from advertising. We have a modified experience for viewers using ad blockers

Wikia is not accessible if you've made further modifications. Remove the custom ad blocker rule(s) and the page will load as expected.