Larry Nooly and his family are going to the Lodge at beautiful Lake Mulloon, the most perfectly happy place you can possibly imagine. That is, of course, until The Grinch checks in and everyone else checks out...except for Larry.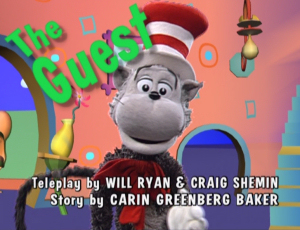 Songs
Video releases
Ad blocker interference detected!
Wikia is a free-to-use site that makes money from advertising. We have a modified experience for viewers using ad blockers

Wikia is not accessible if you've made further modifications. Remove the custom ad blocker rule(s) and the page will load as expected.