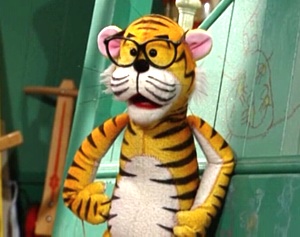 Climbers
The toys discover long lost Felix the Climber, stuck behind a radiator. Balthazar sets out to rescue him, but he doesn't want to admit that he's afraid of heights.
Be Plush
Rugby teaches the new tiger doll, Humble Gary, how to be cool -- or, in Rugby's slang, "plush."
Ad blocker interference detected!
Wikia is a free-to-use site that makes money from advertising. We have a modified experience for viewers using ad blockers

Wikia is not accessible if you've made further modifications. Remove the custom ad blocker rule(s) and the page will load as expected.