Episode 1058
Talk

0
27,146pages on
this wiki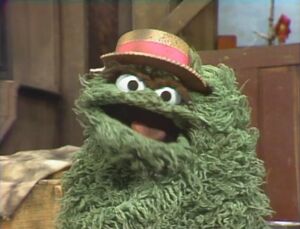 Mr. Hooper tries to stay young. Bob advises him not to ride a motorcycle.
Grover the Assistant: Herbert Birdsfoot arranges three blocks for Grover to count. No matter how the blocks are arranged, they still add up to three. Herbert asks Grover to count some oranges as well. Grover confesses that he's good at counting blocks -- but he doesn't know how to count oranges! (EKA: Episode 0309)
Cartoon: A flea sets up camp on a dog.
Film: A girl meets a blind woman who has a seeing-eye dog. (EKA: Episode 0994)