Ad blocker interference detected!
Wikia is a free-to-use site that makes money from advertising. We have a modified experience for viewers using ad blockers

Wikia is not accessible if you've made further modifications. Remove the custom ad blocker rule(s) and the page will load as expected.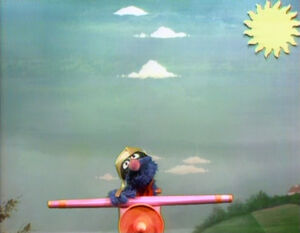 Film: At a fiesta, a group of kids try to break through a piñata. (EKA: Episode 0678)
A greaser sings "One Way", lamenting that he'll never get to see his girlfriend because she lives on a one-way street. (EKA: Episode 0973)
Cartoon: A little girl tries to figure out why a dog is crying. (EKA: Episode 0862)
Cartoon: A postal worker tells the viewer what the post office is good for. (EKA: Episode 0929)
Animation: An apple is used to illustrate 'none,' 'some", "most,' and 'all.' (EKA: Episode 0979)
Cartoon: Mr. Tweak can't sleep because his neighbor above snores, and his neighbor below sneezes. (EKA: Episode 0298)
Animation: A roof moves around a house until it fits in the right place.