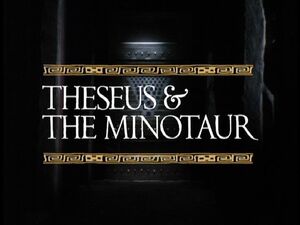 The Storyteller and his dog, on the run after robbing a grave, wind up trapped in
the Labyrinth of Knossos
, where the Athenian tells the story of its infamous inhabitant,
the Minotaur
, and the one who slayed him,
Theseus
.
Credits
Brian Henson as Dog
David Greenaway: Puppeteer
Alonet Zarum: Athenian
Tom Ward: Athenian
Ester Vendrell: Athenian
Simeon Torres: Athenian
Dominique Sanchez: Athenian
Mark Lorimer: Athenian
Thedi Joannou: Athenian
Maria Halkias: Athenian
Makram Hamden: Athenian
Simon Glass: Athenian
Lavinia Frey: Athenian
Misha Downey: Athenian
Samantha Birt: Athenian
Simona Balletti: Athenian
External links
Ad blocker interference detected!
Wikia is a free-to-use site that makes money from advertising. We have a modified experience for viewers using ad blockers

Wikia is not accessible if you've made further modifications. Remove the custom ad blocker rule(s) and the page will load as expected.