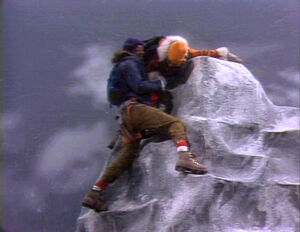 On a very slow day of counting, The Count plays some funky music that is irresistible to dance to. He then counts 6 dancing children that come by. (EKA: Episode 0868)
Cartoon: Two mountain climbers climb up the letter Z.
Film: A boy goes to the dentist and gets his teeth cleaned. (EKA: Episode 0881)
Ad blocker interference detected!
Wikia is a free-to-use site that makes money from advertising. We have a modified experience for viewers using ad blockers

Wikia is not accessible if you've made further modifications. Remove the custom ad blocker rule(s) and the page will load as expected.