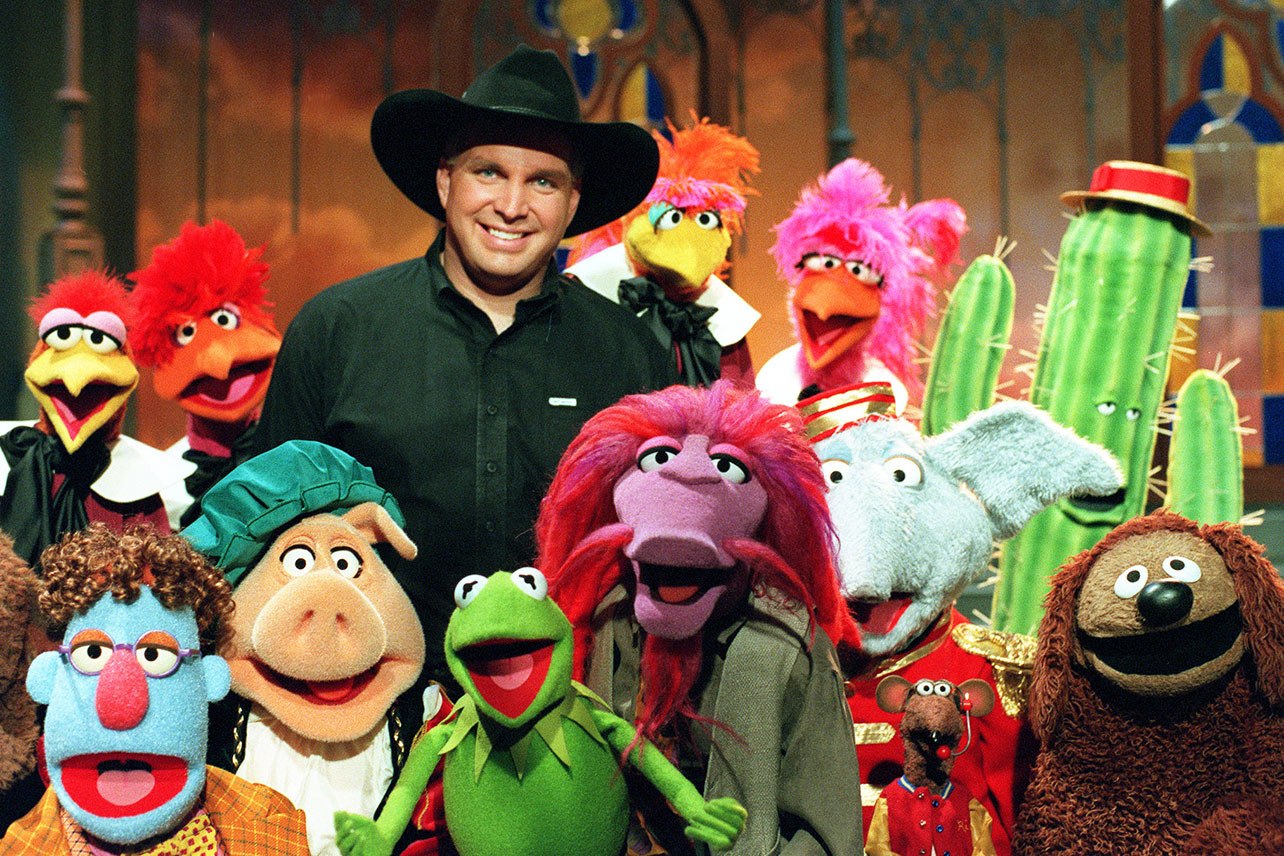 Clifford and company try to convince Garth Brooks to sing a little bit of country music, but he's more interested in performing Broadway show tunes and Shakespeare. Leonard Nimoy also makes a cameo appearance.
Skit Highlights
Notes
Performers
Cast
Muppets:
Clifford, Rizzo the Rat, The Head of the Network, Kermit the Frog, Bill the Bubble Guy, Andy and Randy Pig, Miss Piggy, Captain's Log, Captain Pighead, Craniac, Gonzo, Statler and Waldorf, Nigel (Muppets Tonight), Dr. Phil van Neuter, Mulch, Bobo the Bear, Taylor the Turkey, Rowlf, Pepe the Prawn, Seymour the Elephant, Handyman, Howard Tubman, Carter, The Extremes, Chickens, Eugene, Snookie Blyer, Big Mean Carl, Agnes Stonewick, Buffy, Whaddayasay Bird, Righton Bird, Ohreally Bird, Youknow Bird, Whatnots, The Barbershop Cactus Quartet, The Longhorn Cheddar Cheeses, Lobsters
Background Muppets:
Audience Muppets:
Ad blocker interference detected!
Wikia is a free-to-use site that makes money from advertising. We have a modified experience for viewers using ad blockers

Wikia is not accessible if you've made further modifications. Remove the custom ad blocker rule(s) and the page will load as expected.