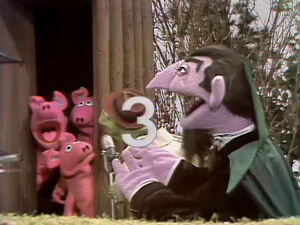 Animation: a girl explains that a snowman can't be made out of ice or sand. (EKA: Episode 0820)
Film: A scuba diver demonstrates up and down.
Film: A man (Joe Raposo) bounces a ball while going up the steps, and then it falls down the steps. In fast motion, he then goes down to retrieve it and take it back up with him.
Film: Some kids watch a film of a man working in a greenhouse, and try to guess what his job is. (EKA: Episode 0826)
Ad blocker interference detected!
Wikia is a free-to-use site that makes money from advertising. We have a modified experience for viewers using ad blockers

Wikia is not accessible if you've made further modifications. Remove the custom ad blocker rule(s) and the page will load as expected.