Episode 1018
Talk

0
27,709pages on
this wiki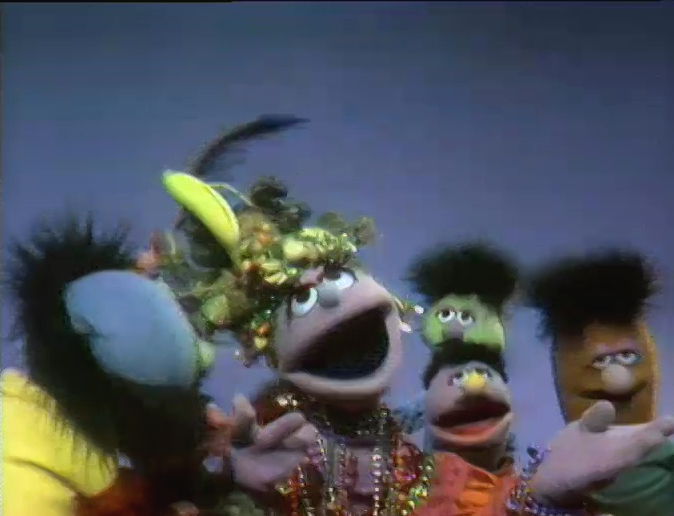 Ernie and Bert: While Ernie looks after Hooper's Store, Bert asks him for something to drink. Ernie starts out with a glass of unflavored soda water, tastes it, and decides it's too dull for his ol' buddy Bert. To Bert's dismay, Ernie then adds some strawberry syrup to the soda water, then a scoop of ice cream, and finally, some whipped cream. Now it's an ice cream soda, which Bert doesn't want... but Ernie does. (EKA: Episode 0699)
A driver climbs into the word BUS and drives it away.
Film: A gym instructor helps children perform a variety of stretching and bending exercises.
Cartoon: A fat man and a small man demonstrate top and bottom. (EKA: Episode 0833)
Maria and the kids classify by function by using tools that can cut and refrigerator.
Cartoon: A mouse, who is looking for his pet, describes to his friend what they did yesterday.
Cartoon: A hammer and screwdriver work together to cut out a triangle. A pencil comes and uses the cutout as a stencil. (EKA: Episode 0932)