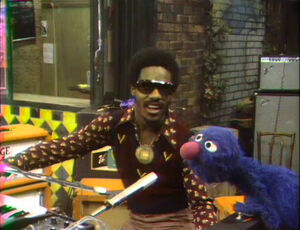 Animation: A baby tries to figure out how to get his ball after it lands on top of a pillar. (EKA: Episode 0198)
Cartoon: Marco had a flower. When it wilted, he called his grandpa and told him exactly what the flower looked like. Grandpa told him to water the flower, and it grew again.
Cartoon: A song about Max, who keeps chopping down trees until a genie turns him into a tree as retribution.
Cartoon: A girl lying in bed imagines seeing cracks in the wall turning into monsters. (First: Episode 0818)
Film: "At the Animal Doctor": Two boys take their dog to the vet.
Ad blocker interference detected!
Wikia is a free-to-use site that makes money from advertising. We have a modified experience for viewers using ad blockers

Wikia is not accessible if you've made further modifications. Remove the custom ad blocker rule(s) and the page will load as expected.