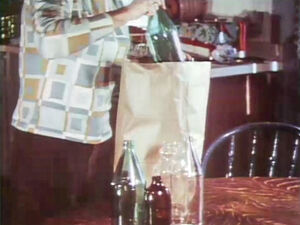 Everybody on Sesame Street is disappointed, because a carnival has been cancelled. Linda tells everybody to imagine that the best carnival in the world has arrived on Sesame Street.
Film: Kids practice stretching in various different ways and directions.
Cartoon: After a kid sees a jumble of shapes, he tells his father about it. The father finds a way to turn the stuff into a cart and tells his son, who remembers to assemble it. (EKA: Episode 0231)
Cartoon: Four firetrucks, telephones, ships and men file into a large contraption that produces 4s.
Cartoon: The profile of a man's face changes to different kinds of profiles.
Ad blocker interference detected!
Wikia is a free-to-use site that makes money from advertising. We have a modified experience for viewers using ad blockers

Wikia is not accessible if you've made further modifications. Remove the custom ad blocker rule(s) and the page will load as expected.