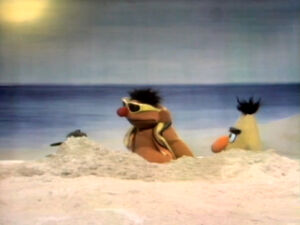 Big Bird makes a "Wet Paint" sign to hang on a newly painted fence.
Gordon can't go on a picnic because he can't start his car.
Animation: A red ball with dots tries to join a group of red balls with black stripes. (EKA: Episode 0839)
Cartoon: These Are Your Parts: The host interviews a hand. (EKA: Episode 0962)
Paper figures are used to sort by class.
Ad blocker interference detected!
Wikia is a free-to-use site that makes money from advertising. We have a modified experience for viewers using ad blockers

Wikia is not accessible if you've made further modifications. Remove the custom ad blocker rule(s) and the page will load as expected.