Ad blocker interference detected!
Wikia is a free-to-use site that makes money from advertising. We have a modified experience for viewers using ad blockers

Wikia is not accessible if you've made further modifications. Remove the custom ad blocker rule(s) and the page will load as expected.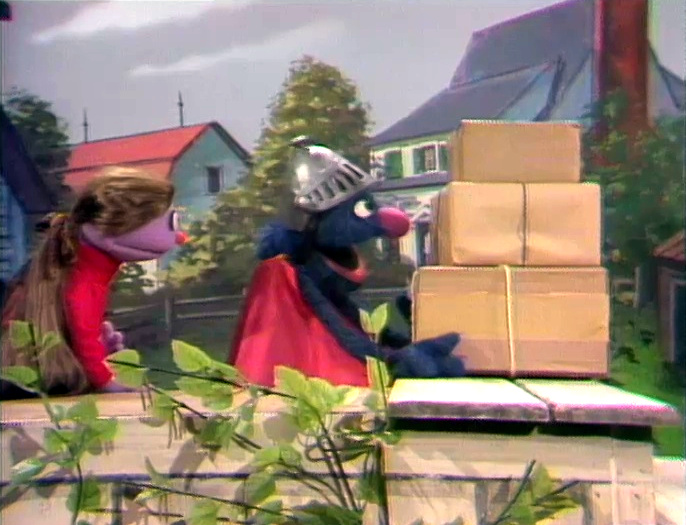 Oscar won't give Maria a cup of sugar unless she gets it herself from his kitchen. Maria hears a great variety of sounds in the total darkness inside Oscar's trash can.
Super Grover: A girl on a farm needs help carrying many boxes. Super Grover suggests gluing them together, but the girl eventually figures out that taking them one at a time will work.
Olivia sings about the number three.
Cartoon: Numbers from 1 to 20 line up, but 17 is missing. (EKA: Episode 0536)
A boy tries opening a door despite the CLOSED sign.
Cartoon: A cat tries to teach the alley cats to play music in harmony. (EKA: Episode 0926)
Ernie is a coach for his baseball team, which is made up of three balls. He brings in three small caps and a huge yellow cap for them to try on. When the balls try on the big cap, it covers them up. Ernie gives the balls the small caps, and they're ready to start. Ernie wonders where the huge cap came from, and a big basketball bounces on -- the captain of the opposing team -- and demands to have his cap back. Ernie ends up postponing the game once he sees the competition. (EKA: Episode 0698)
Cartoon: Different ways to use a string
Film: The different kinds of houses