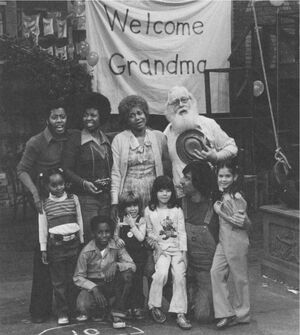 Harriet, who lives on a farm, argues with David about which is best, the city or the country.
Count von Count: The Count's bats are upset; he always gets to count, but the bats don't. The Count decides to let the bats count all of the Counts, while the Count counts all the bats... but there's only one Count. (EKA: Episode 0745)
Grover the Elevator Operator demonstrates "in" and "out". People prepare to ride the elevator, but Grover annoys them by insisting on "in" and "out" lessons. Soon, Grover lets them into the elevator without him, but they can't go up or down without an operator, so they break out and take the stairs instead. (EKA: Episode 0711)
Ad blocker interference detected!
Wikia is a free-to-use site that makes money from advertising. We have a modified experience for viewers using ad blockers

Wikia is not accessible if you've made further modifications. Remove the custom ad blocker rule(s) and the page will load as expected.