Ad blocker interference detected!
Wikia is a free-to-use site that makes money from advertising. We have a modified experience for viewers using ad blockers

Wikia is not accessible if you've made further modifications. Remove the custom ad blocker rule(s) and the page will load as expected.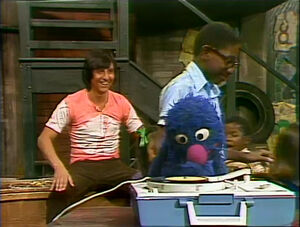 The audience at a silent movie tries to tell one of the actors in a burning room to use the exit. (EKA: Episode 0536)
Film: Several people help a man when his car is stuck in the mud. (EKA: Episode 0854)
Cartoon: A mother bird brings her babies a huge number 12. (EKA: Episode 0827)
Film: D is a very useful letter -- there are animals, jobs, and hobbies that begin with D. (EKA: Episode 0406)
Bert classifies his bottlecaps by size.
Cartoon: The great Alphonso and his trained X's perform a circus routine.