Ad blocker interference detected!
Wikia is a free-to-use site that makes money from advertising. We have a modified experience for viewers using ad blockers

Wikia is not accessible if you've made further modifications. Remove the custom ad blocker rule(s) and the page will load as expected.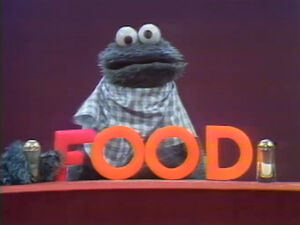 Cartoon: A hand draws a castle with a growling dragon inside, which scares the princess until her knight in shining armor leads the dragon away. (EKA: Episode 0932)
Cookie Monster: Cookie Monster sees styrofoam letters that spell the word FOOD. After he sounds them out, he dons a bib, sprinkles salt and pepper on the letters, and eats them ... and then eats the bib. (EKA: Episode 0723)
Cartoon: A duck sings a song with Q words in it.
Film: A group of Hispanic children pick members for their baseball team. A new kid, Ramon, joins them. (EKA: Episode 0811)