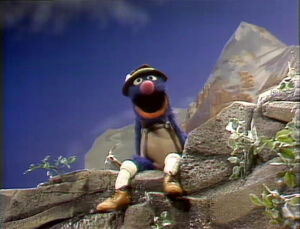 Cartoon: A goat sings a "Mad Goat Song". A dog pulls the goat's whiskers, and then a cat sets off a loud firecracker. A duck makes faces at the goat, and finally a pig refuses to share his ice cream with the goat. (EKA: Episode 0824)
Cartoon: A yak discusses the letter "Y" on a stage, and is insulted when it is called a "Yakkity-yakkity-yak". (EKA: Episode 0301)
Film/Cartoon: A cartoon man climbs a live-action boy.
Film: A figure skater illustrates forward and backward. (EKA: Episode 0600)
Ad blocker interference detected!
Wikia is a free-to-use site that makes money from advertising. We have a modified experience for viewers using ad blockers

Wikia is not accessible if you've made further modifications. Remove the custom ad blocker rule(s) and the page will load as expected.