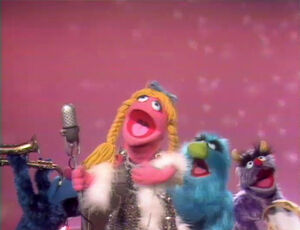 Mr. Hooper refuses to take sides in an argument about a movie.
Herry Monster and Ernie use baseballs to knock down bottles; this illustrates some, more and most.
Cartoon: Vaudeville duo Herman Happy and Stanley Sad sing a song about how they live up to their names. (EKA: Episode 0789)
Cartoon: "The Story of A" -- A witch tells bored kids a story about the letter A involving an ant's apple getting stolen by an archer. (First: Episode 0130)
Cartoon: I've got some (hair), I've got more, but I've got the most. (EKA: Episode 0915)
Ad blocker interference detected!
Wikia is a free-to-use site that makes money from advertising. We have a modified experience for viewers using ad blockers

Wikia is not accessible if you've made further modifications. Remove the custom ad blocker rule(s) and the page will load as expected.