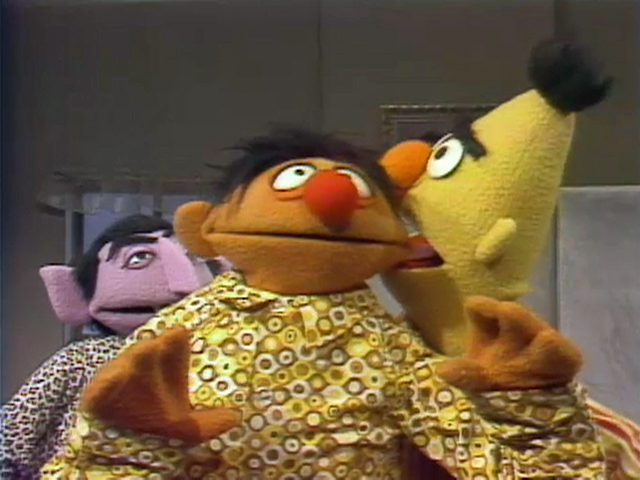 Luis uses rhymes to make a television message.
Film: A scuba diver collects shells, which some kids count in voice-over. (EKA: Episode 0751)
In a two-part sketch, The Count sleeps in Bert's bed while Bert sleeps on the couch. Ernie tells the Count that he can count sheep to get to sleep, but the Count stays up all night counting sheep. The next morning, The Count mentions that he had a good night, but he didn't sleep. His counting kept Ernie up, and now Ernie is walking and counting in a daze.
Pictures depict the farm where Linda was born.
Bob and the kids do some sorting by form.
Bob tells the story of a mother who had a loud child (who screamed all the time) and a quiet child (who whispered all the time). (EKA: Episode 0305)
Cartoon: Vitamins give vim, vigor and vitality to a droopy V