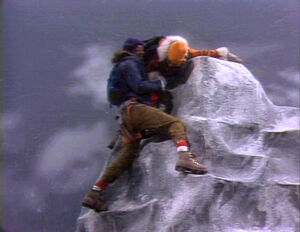 Oscar the Grouch joins the workers in a construction site as they are demonstrating explosives.
Snow White visits the house of the Six Dwarves; she has to count them several times before she realizes that she's in the wrong house. (First: Episode 0279)
Cartoon: A man (voiced by Casey Kasem) explains the letter R with a radio. Once he starts singing, the radio decides to turn him off by tweaking his nose. (First: Episode 0011)
Linda, Maria and the kids sort by function.