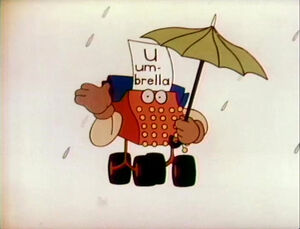 Buffy finds a part-time job driving a taxi. She needs the rest of her time to practice music.
Maria uses a chemistry set to make bubbles.
Film: A baker draws, then uses the utensils and ingredients to make a birthday cake.
Film: David asks the viewer to find some triangles in a fence.
Ad blocker interference detected!
Wikia is a free-to-use site that makes money from advertising. We have a modified experience for viewers using ad blockers

Wikia is not accessible if you've made further modifications. Remove the custom ad blocker rule(s) and the page will load as expected.