Ad blocker interference detected!
Wikia is a free-to-use site that makes money from advertising. We have a modified experience for viewers using ad blockers

Wikia is not accessible if you've made further modifications. Remove the custom ad blocker rule(s) and the page will load as expected.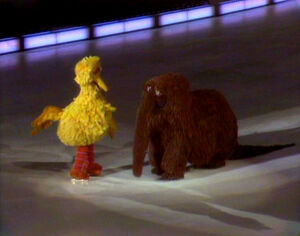 Cartoon: I Thought a Thought -- Circle. A man thinks of round objects, including a can. The man points out that the can isn't round, but an elephant stomps it into a flat shape. (EKA: Episode 0305)
Cartoon: I Thought a Thought -- Circle (Spanish version)
Cartoon: A fisherman becomes frustrated with all the seaweed he's catching instead of fish. To cure his woes, he removes the surrounding plant life, but still doesn't catch any fish. A clam informs him that by removing the fish food, he's disrupted the ecosystem. No food: no fish. (EKA: Episode 0851)
Film: Kids try to toss a rolled pair of socks into a drawer.
Cartoon: "Imagination O" -- A surreal story about a boy, a goat, and a bulldozer that closes up a hole in a cloud that blows the cold. (First: Episode 0011)
Film: A boy narrates a film of how his family trains wild ponies on the farm. (EKA: Episode 0815)
Maria and the kids classify by function using clothes and a harmonica.
Film: A girl gets on, in, and under a blanket in a park. (EKA: Episode 0406)