Ad blocker interference detected!
Wikia is a free-to-use site that makes money from advertising. We have a modified experience for viewers using ad blockers

Wikia is not accessible if you've made further modifications. Remove the custom ad blocker rule(s) and the page will load as expected.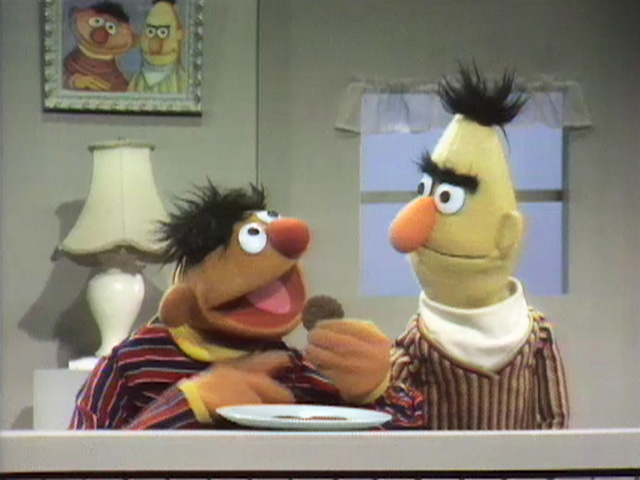 Ernie and Bert: Ernie eats one of Bert's cookies, and doesn't know what to tell him. Bert observes that there are four cookies when there should be five. No matter how Ernie arranges them, there are still four cookies. Since Bert doesn't want to see four cookies, Ernie eats another one, making it three instead of four. (EKA: Episode 0238)
Sesame Street News Flash: Kermit the Frog stands by a grandfather clock waiting for a mouse to run up it, acting out "Hickory Dickory Dock". A duck shows up instead. Finally, a horse comes in and explains that the mouse can't make it. The horse runs through the clock, breaking it. (EKA: Episode 0710)
Cartoon: The letter Z is among a galaxy of stars. The Z zooms out of the galaxy and lands on Earth.
Cartoon: Psychedelic alphabet
Cartoon: A mother bird brings her babies a huge number 12. (EKA: Episode 0827)
Cartoon: Numbers are counted in a parade, interrupted by people and things. (EKA: Episode 0834)
Cartoon: La palabra cerrado
Cartoon: A boy builds a house out of blocks, and when the girl builds a Victorian house, the boy calls her a copycat.